Shaft / Rotary Encoders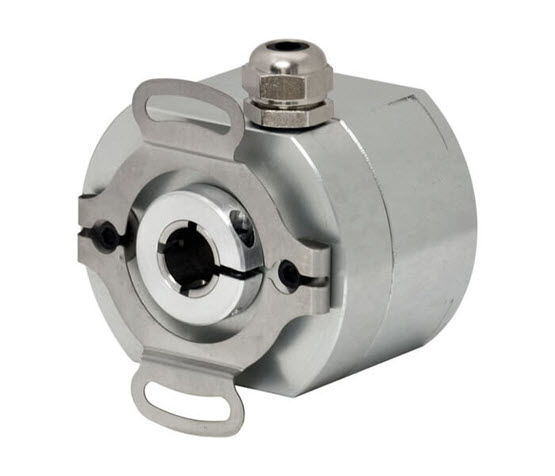 A shaft encoder (aka rotary encoder) converts the analog position or motion of a shaft into an electrical signal. This signal is then interpreted by a drive or some other controlling device such as a PLC. Encoders are widely used in robotics, CNC applications, and highly automated processes. It is an electro-mechanical device, with the 2 most common designs being absolute and incremental. Many other types of encoders exist including mechanical, resistive, magnetic and optical.
Incremental encoders do not provide information regarding the specific position of the shaft, only that position has changed. By tracking the rotation of the encoder, position and velocity of the machinery can be determined. Incremental encoders are typically referenced to drive controlling them by use of an index pulse.
Absolute encoders indicate the actual movement of the shaft and provide information that both the position has changed and info regarding its absolute position. This functionality is not lost when power is removed from the device. The relationship between the output value of the encoder and the physical position as installed on the machinery is set at installation and does not ever need to return to a calibration point to maintain accuracy.