Bonfiglioli Gearbox & Gearmotor Distributor
Bonfiglioli is an Italian manufacturer of a wide range of products divided into 4 areas of business. These operating units are Wind, Mobile, Photovoltaic and most importantly to us, Industrial.
The Industrial business unit includes Bonfiglioli's Mechatronics and Power Transmission Divisions with items such as gearmotors & gearboxes, precision planetary gearboxes, electric motors, frequency inverters & energy recovery and HMI's.
A Series
C Series
S Series
F Series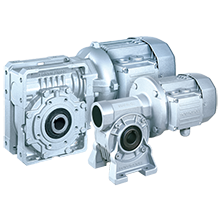 VF/W Series
300 Series
If you don't see it here and it has a nameplate, fill out the form below! We'll SOURCE what you need! Ask Us A
Question